After August 1st, 2017, we'll be back in our old space, the historic Henry Wellman General Store located at 109 East Main Street in the heart of Clinton's Liberty Green Historic District. Our phone number and hours will remain the same.

Old Beautiful
109 East Main Street
Clinton, Connecticut 06413
860-664-0018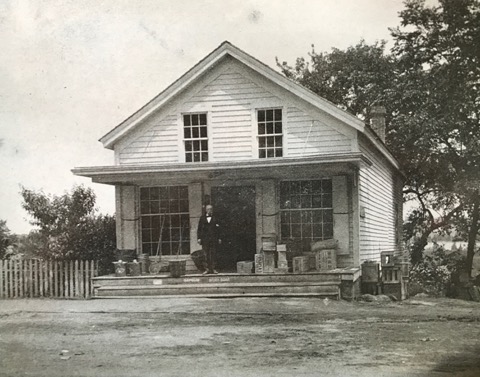 Henry Wellman on the porch of his store, c. 1885.